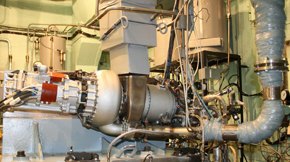 Ecological safety. Energy-saving technologies.
---
Product tests are carried out with an application of energy-saving techniques at closed-type test benches, which are safe for personnel and environment. Test benches for main gearboxes VR-14, VR-24, VR-252 are equipped with computer test control system and electric drives respectively.
In 2001, in consistency with joint Performance Specification GNC RF CIAM, "Krasny Octiabr" and "Kamov Company" have developed and produced a set of the first home-made onboard wide-band vibration measurement equipment and a diagnostics module MDR SCD of Diagnostics System of Helicopter Gearboxes (DSHG). DSHG application in tests of serial and repaired items ensures objective control of gearbox gears, expands information field of tests and increase quality level.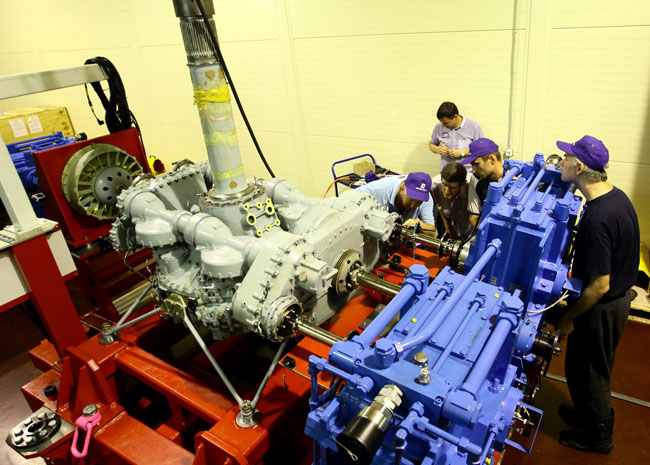 "Krasny Octiabr" is a sole enterprise in Russia, where test benches are equipped with DSHG.